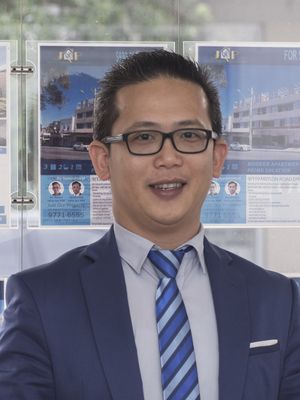 Ari Pobert has fast become a respected authority in real estate, establishing himself as one of the most successful and dynamic agents in the industry.
As a Director in the business, Ari has an outstanding reputation within the local area and has built up an extensive referral partners & referral network of happy clients and repeat business.
Since commencing his real estate career, Ari has gained a broad knowledge of real estate market, mortgage broking for the last 6 years. Ari has achieved a long list of accomplishments year after year through his compassionate efforts to share his knowledge and assist all clients from A to Z. With a genuine commitment to helping our clients, Ari prides himself on maintaining a professional level of service and dedication to his role.
Fluent in multiple languages such as English, Indonesian, Mandarin, Tio Ciu, Hokkien, Hakka, Malay and a little bit of Cantonese, Ari is passionate about both people and property. Ari is a natural communicator with an unwavering/steadfast commitment to customer service.
Ari is a great family man with three dedicated beautiful daughters Jocelyn, Josephine and Jovianne.
---
Contact Details
02 9771 6555
0479 144 888
---